Interior/Exterior Window Cleaning
Exterior Window Cleaning
When you schedule a window cleaning with Peak Property our team will show up to your door on time and ready to clean! Our team is uniformed, insured and well organized. We use a three step filtration process with our Xero Pure and traditional streak free squeegee methods, to provide you with the best clean possible.
Interior + Exterior Cleanings
For our team will wear professional booties around your home to ensure we do not track in dirt and debris. We will move your furniture back from the windows and carefully lay down clean drop towels to ensure we don't drip on your floors.
Track Cleaning
Track cleaning is included in all of our interior+exterior cleans, we utilize our steam cleaning service for track cleaning. Check it out below.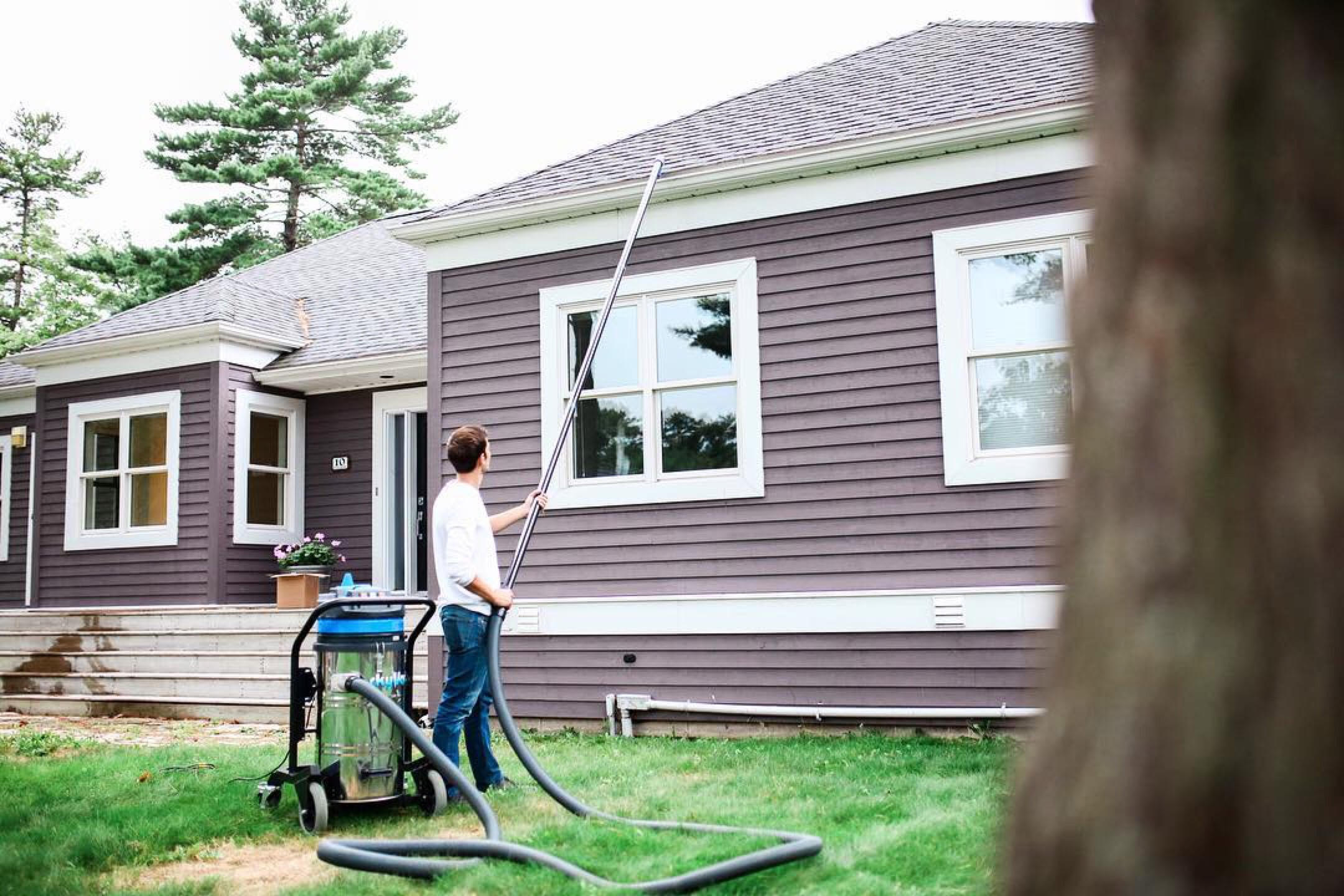 Eavestrough Cleaning
Eavestrough cleaning is done using our SkyVac system, which cleans up to forty feet high while our team stays on the ground without the risk of ladders. We use our GoPro camera to inspect the eavestroughs and then the SkyVac utilizes a vacuum and carbon fibre poles to clean the debris.
Steam Cleaning
Our steam cleaners clean, sanitize and deodorize any surface, chemical free. All of our track cleaning is completed with our steam cleaner.