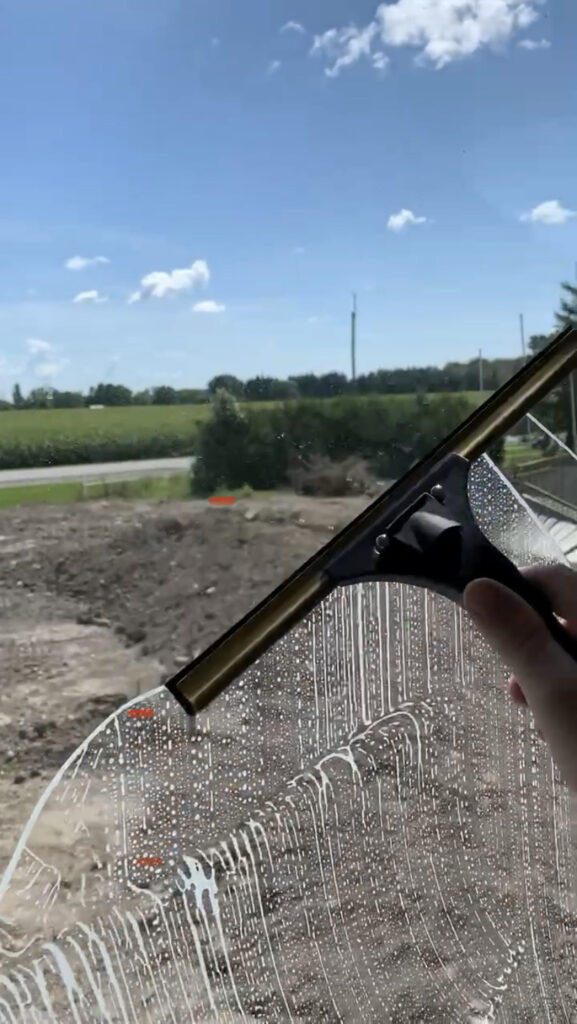 let us get window cleaning off your list
let the light shine through your windows
Window cleaning is a great way to make your home sparkle. Our team is ready to get window cleaning off of your to-do list.  When you call Peak Property for your window cleaning needs, we respect your home and your time, working efficiently and effectively to clean your windows. 
We offer exterior window cleaning as well as interior and exterior window cleaning. We have different packages for any style of home and for what you're looking to have cleaned. You can find out more information on our window cleaning process below.  
Peak Property helps you get your windows cleaned and our goal is to deliver an experience that makes it easy for you to book. Let us help you get back to enjoying your home and space!
commonly asked questions for window cleaning in Ottawa
hear it from our window cleaning clients all throughout Ottawa.
window cleaning in action
Here is one of our technicians cleaning the exterior of a window at an Ottawa area home.  This method is referred to as traditional window cleaning with a mop and squeegee. 
Exterior windows and sills cleaned
Exterior screens dusted
Interior and exterior windows, frames and sills cleaned
Interior and exterior screens dusted
All windows cleaned
Interior and exterior screens wet washed, scrubbed and dried
Window frames and window sills cleaned
Window tracks cleaned
steps in our ultimate window cleaning package process
Our team will start your window cleaning by doing some prep work. We will protect your property by moving any furniture near windows so we can complete the cleaning without damaging any of your belongings.
We will then get started by removing your window screens and begin to clean the window tracks. Once the screens have been removed from the home the technician that is working on the outside of the home will start wet washing the screens.
Our technicians will now begin to loosen and remove the dirt from the interior and exterior glass with various window cleaning methods.
Once the windows have been cleaned and inspected our team will replace the cleaned screens and clean up the surrounding area by vacuuming the interior areas and replacing the furniture. 
house washing, pressure washing, roof cleaning, gutter cleaning, holiday lighting, permanent led lighting