Ottawa's Premier Permanent LED Lighting Service and Pressure Washing Experts
Ottawa permanent led lighting and holiday lighting services
Are you tired of spending hours hanging holiday lights? We proudly install permanent LED holiday and year round programmable lighting all throughout Ottawa. Our lighting systems can provide bright, beautiful and customizable lighting options for your home. 
You can have access to hundreds of different colours and pattern options to celebrate any holiday or event. 
Let our team our of permanent LED lighting installers help you stay off ladders for good! 
The holidays are a time of joy and celebration. Our lighting service is designed to be a hassle-free way to enjoy holiday lights with your family. 
Our holiday lighting service starts with a design consultation and demonstration of the different lights and design features you can use to decorate your home. Once the we install the lights at your home, worry-free maintenance, lights takedown and storage are all included in the service.

Call Peak Property today to make your holiday lighting experience easy this year from beginning to end!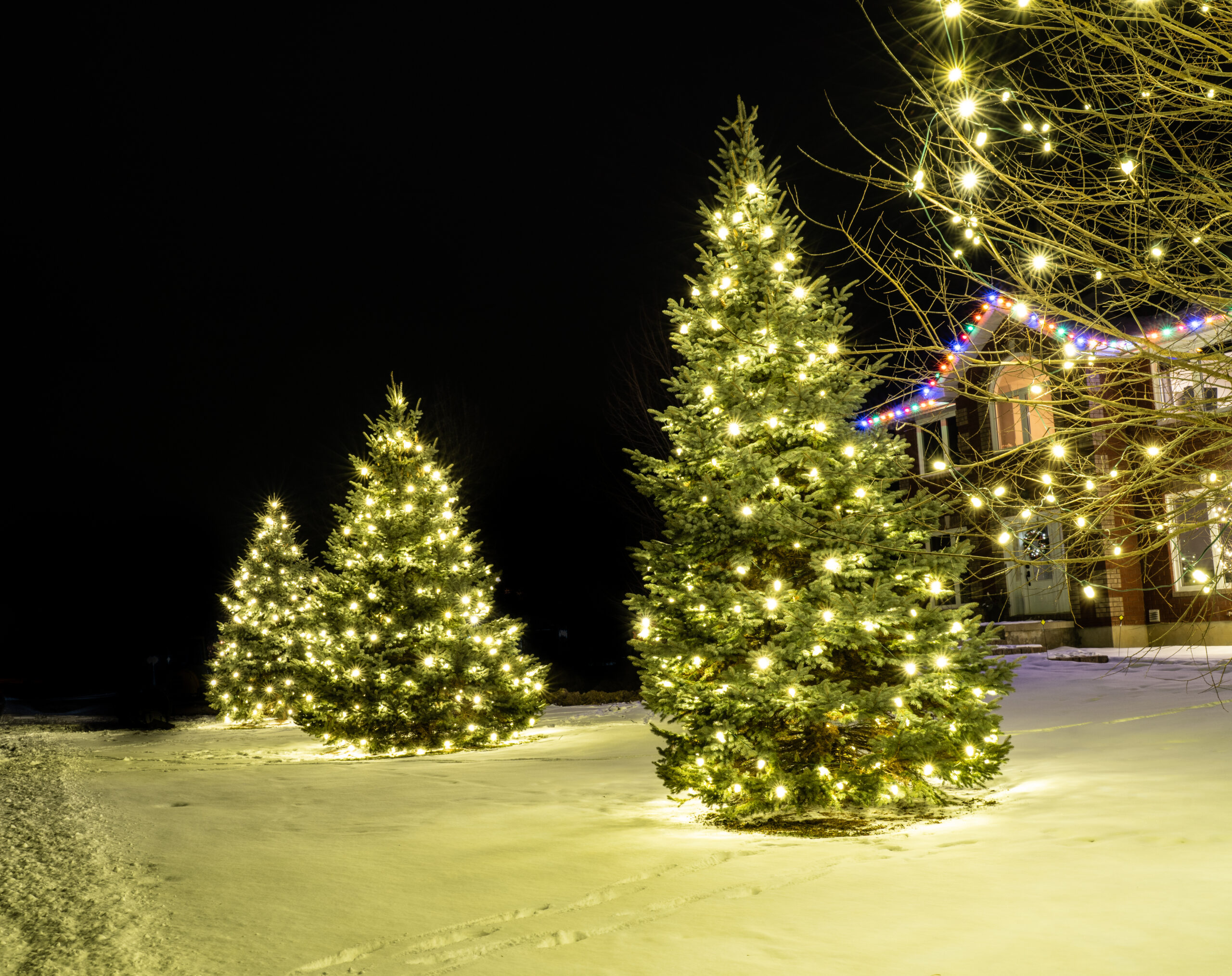 Ottawa pressure washing, window cleaning and gutter cleaning services
Are you looking for a vinyl siding cleaning service near you? Peak Property proudly cleans vinyl siding all throughout the Ottawa area.  
We have the experience and knowledge to safely clean your vinyl siding while protecting your home and property. Call Peak Property today to get started with your vinyl siding cleaning!
Do the windows at your home in Ottawa need a little sprucing up? Look no further than our Ottawa window cleaning services!
Our experienced window cleaning team have the knowledge and advanced window cleaning equipment to clean all the windows and glass at your home.  
When leaves and other debris fill your gutter system, your system will get clogged downspouts and you need our gutter cleaning services.
As time goes on with clogged gutter downspouts, the build up in your gutter system can lead water damage around your home as the gutter system is not effectively channeling water away from your home. Clogged gutters can also lead to damage to the entire gutter system. 
Call Peak Property today to book an appointment with Ottawa's gutter cleaning specialists!
ottawa gutter guard installation
Have you thought about your gutter system lately? Your gutter system is designed to channel water away from your home to protect it from water damage. Without regular gutter cleaning and maintenance the gutter system will not work as designed. 
Our Raindrop Gutter Guards are designed to protect your gutter system from debris and leave you feeling stress free during rain storms.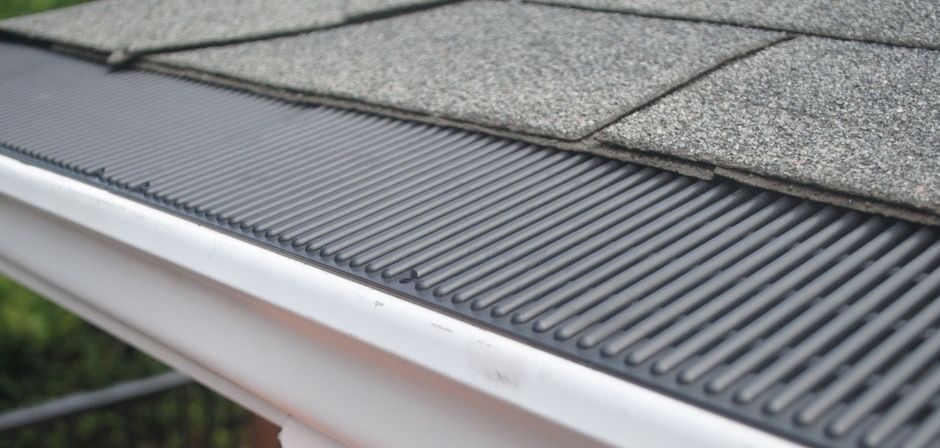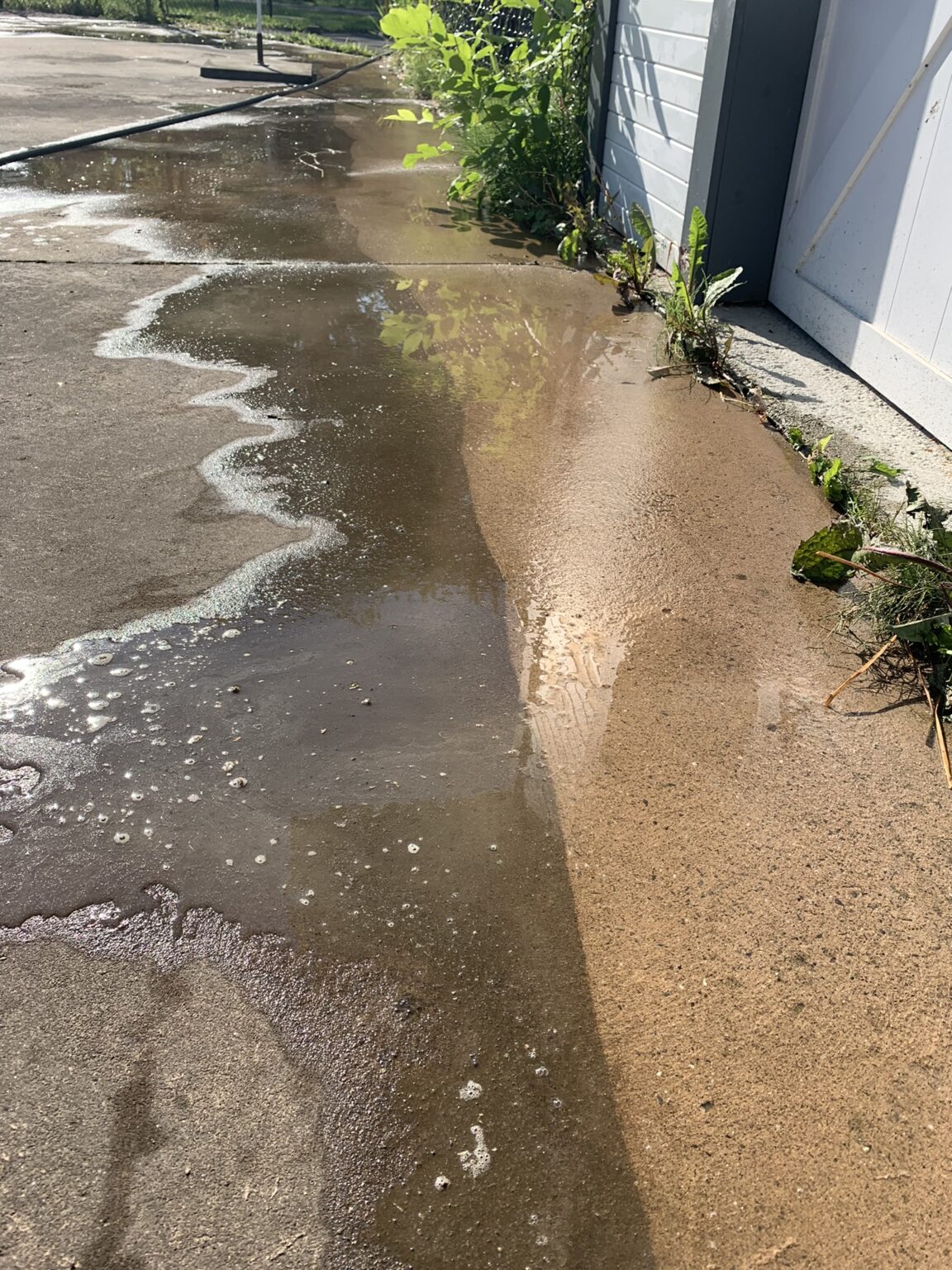 ottawa concrete cleaning services
Bring your outdoor spaces back to life with our concrete cleaning service. No matter if it's your concrete pool deck, concrete driveway, paver walkway or paver patio we can clean them all. 

Get the most out of our beautiful Ottawa summers and enjoy your property!
Those black streaks on your roof are actually a type of bacteria. Gloeocapsa Magma thrives on asphalt shingles and our humind Ottawa summers encourages the growth of the bacteria.

Our cure for the black streaks is our roof washing service. Our soft washing method will kill the spores of the bacteria which will give your roof a long lasting clean.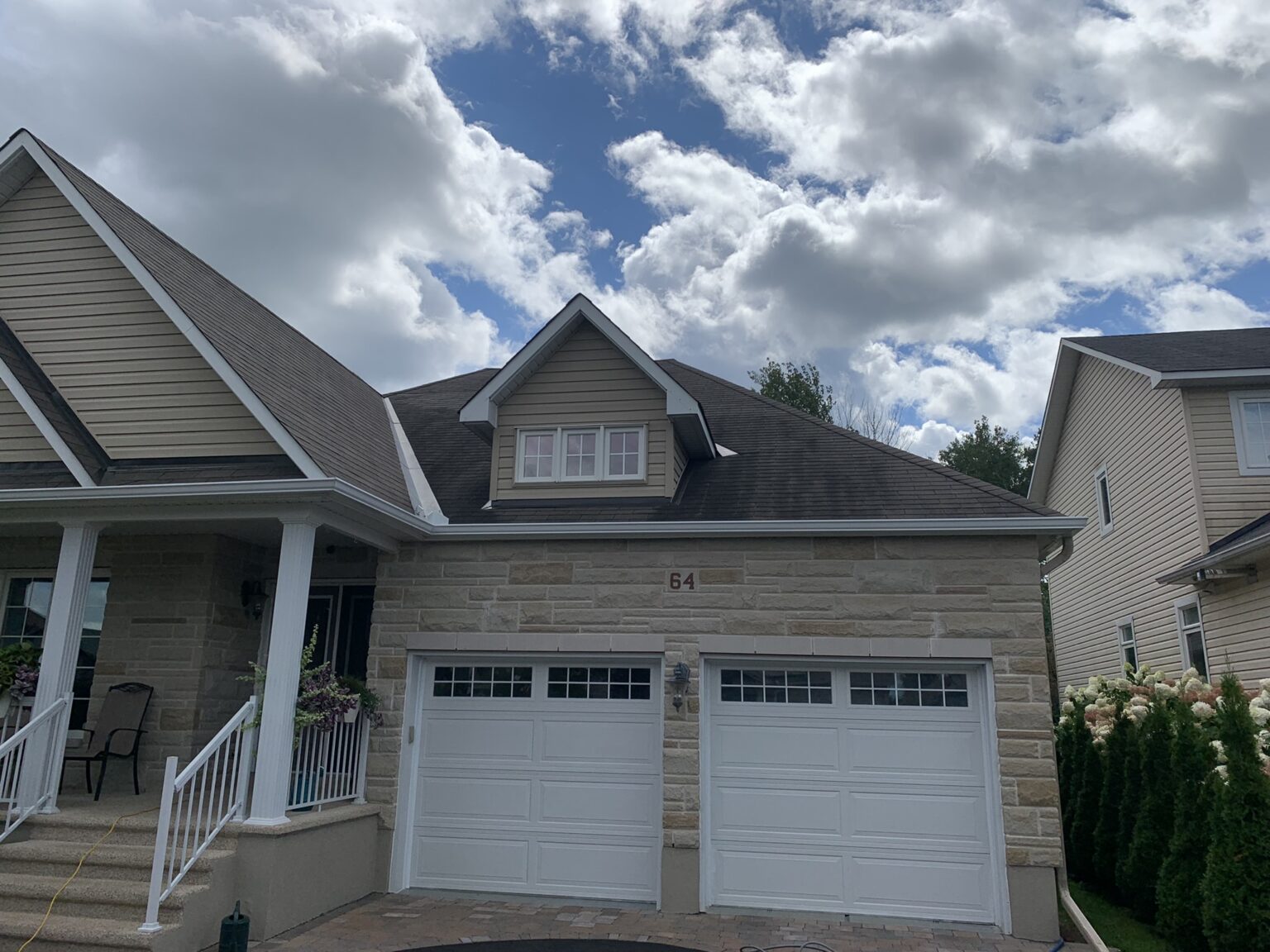 Have you tried to wash the exterior of your home without any luck? Our team of Ottawa house washers is experienced with cleaning all the different siding found on homes in the Ottawa area. 

We offer a variety of house washing packages for any style of home. We are able to improve the look of your home with a variety of different soft washing and pressure washing methods.

Call us today to make your home in Ottawa shine!
Peak Property has been serving Ottawa homes since 2015. Things you can expect when you choose Peak Property:
what do ottawa homeowners say about peak property?
Wonderful company to deal with. Had permanent holiday lighting installed and from start to finish the process was awesome. Ryan is great to deal with and gets back to you about anything in a timely manner. The finished product on the lighting is above expectations and would recommend it to anyone.
Thanks for the great work. 
Randy, Ottawa
Very pleased to do this review. I was a business owner for over 40 years in the home construction/ renovation business. Over the past 10 years or so I have watched the steady decline of reliable, quality work and customer service. Ryan and Peak have helped to restore that sense of pride when something is done well!!! They provided timely accurate responses and kept their word. The work was done on time, on budget and exceptionally well. Attention to detail even to items not on the scope of work. I highly recommend Peak to anyone in need of this service!!
Jim, Ottawa
We had the friendly folks from Peak Property out yesterday to clean 20 years of grime off our house. While searching for a company to do this work, not only did Peak Property provide the best price, but also, the Owner Ryan was the only one who made the effort to come to our house. Ryan's communications during the process were excellent; the crew was punctual and professional; they worked safely with covid in mind; and the did an EXCELLENT job! By noon our whole house was sparkling! We would highly recommend Peak Property to anyone in the Ottawa area who needs similar work.

Bill, Ottawa
We have been using the services of Peak Property Window Cleaning for 4 years. We look forward to our yearly cleaning. With more than 29 windows on 3 levels, Peak Property is the only company that has done a consistently amazing job of cleaning our windows inside and out, including cleaning the screens and reinstalling them. 
They've also cleaned our gutters and pressure washed our siding.
There is no other company that matches their excellent work, professionalism, and value. They come on time, do their thing and when they leave our windows and screens sparkle and they've left no other sign of their visit behind. 
I'm always hesitant hiring any new to me contractor, but Peak Property came highly recommended and did not disappoint. They did an exceptional job pressure washing & cleaning all of our gutters, soffits and windows. I wish I has hired them a while ago, and will be getting them back annually going forward.

Ryan, Ottawa
Such a wonderful job. Windows looked stunning and they were able to get some pesky dirt off of my soffit. Service was professional and timely. 

Stephanie, Ottawa
From the initial estimate to the day of service everything was timely and professional. Ryan & his crew arrived on schedule. Work was done professionally, any of our questions and concerns. We can only say that our 38 year old siding & eaves are completely rejuvenated. Highly recommend their services*****
Peter, Ottawa
We cannot recommend Peak Property enough! Excellent service, extremely professional, and we are very happy with the final result. Our gutters have never looked so good!!! Definitely use Ryan and his team if you need a great job at a competitive price.

Kym, Ottawa
Peak Property soft washed our north facing exterior wall siding. It's a new house to us and we are pretty sure it hadn't been washed in over a decade. It had thick caked on dirt, mould, and barnacle looking stuff on it. Ryan gave me a quote and showed up as promised. He and his crew were professional and efficient. The siding looks brand new again! They protected the garden and air conditioner below and cleaned everything up after they left. I would HIGHLY recommend Peak Property. Affordable prices, professional, and leaves your house looking new again! Hard to find that nowadays!
ottawa pressure washing and holiday lighting service area
Are you looking for a pressure washing service near you? Peak Property's team of Ottawa pressure washers proudly serves the entire Ottawa area.
Ottawa
Orleans
Gloucester
Barrhaven
Nepean
Kanata
Stittsville
Westboro
West Ottawa
Findlay Creek
The Glebe
Centrepointe
Bells Corners
Alta Vista
Manotick
Carlsbad Springs
Navan
Kemptville
Casselman
Metcalfe
Carp
Russell
Embrun
Limoges
Sandy Hill
Hawthorne Park
Osgoode
Kars
Blackburn Hamlet
Winchester